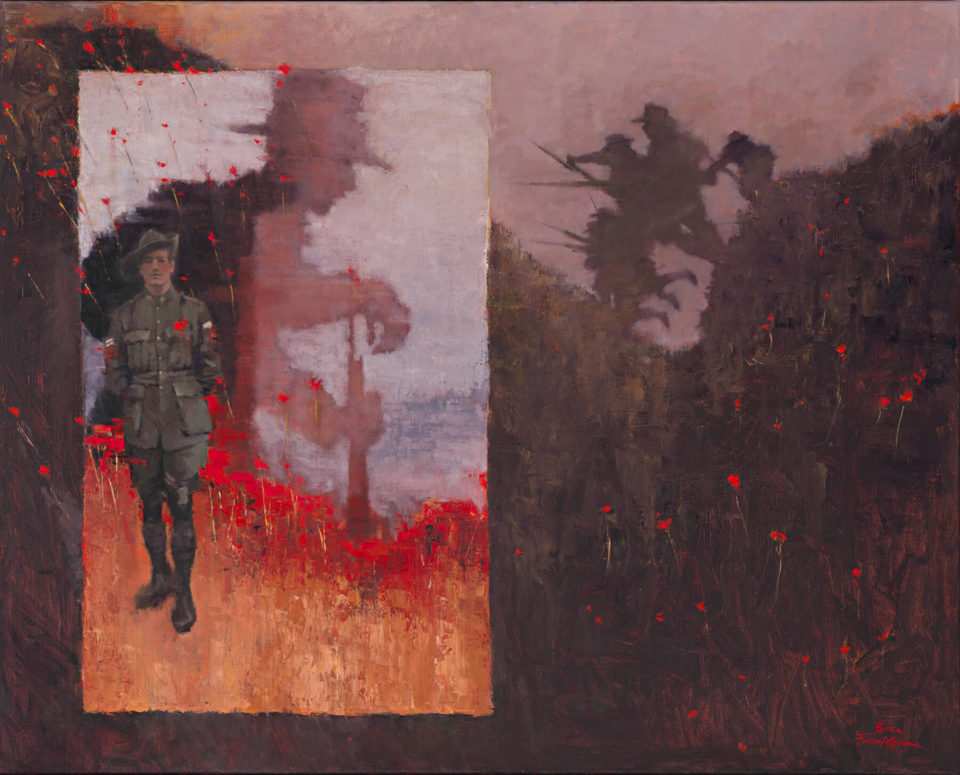 Betina Fauvel-Ogden
In Memory of My Grandfather
Oil on Linen
40 x 32cm
This painting is a tribute to the part my grandfather played in this terrible war.
I have taken his image from an old wedding photo and combined it with a background of events that may have been in his thoughts.
The scattered poppies represent the memory of so many who died defending their country.
This historical time always stirs my emotions and makes me thankful for what we have today.