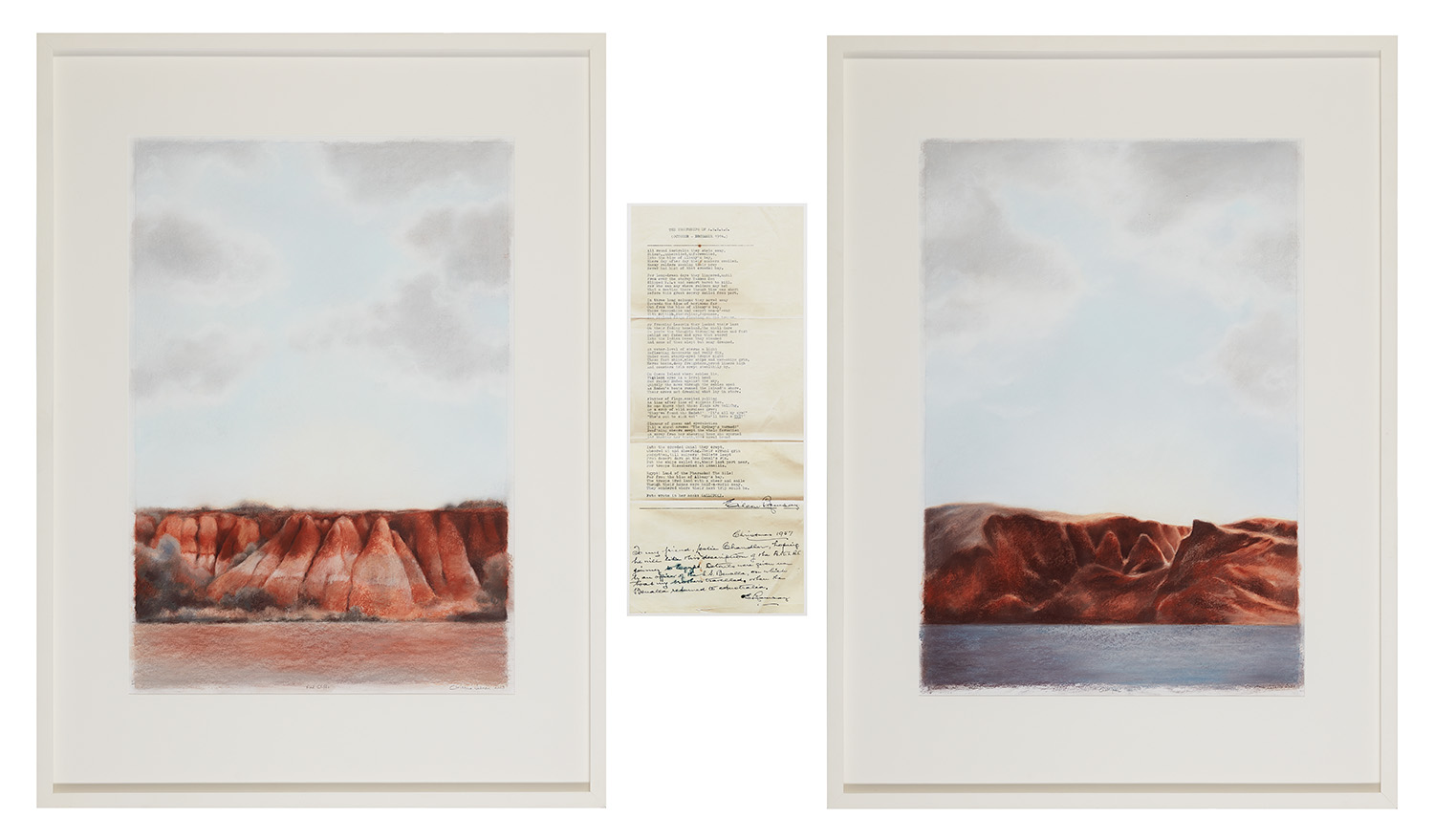 CHRISTINE JOHNSON
The Troopships of ANZAC
Pastel on Paper
111 x 82cm
1             Coastline, Gallipoli, Turkey
2             The Troopships of Anzac
3             Riverbank, Red Cliffs, Victoria
This triptych is a reflection on the legacy of war and the enduring grief of pioneering Mallee botanist Hilda Eileen Ramsay after her two brothers, Alan and Tom, were killed at Gallipoli in 1915. Ramsay's Anzac Days were usually spent in solitude. She was known to retreat to the bush, "well away from any ceremony", to silently mourn her brothers.
Ramsay's poem, The Troopships of Anzac, imagines the experience of soldiers on the long voyage from Albany, Western Australia, to Anzac Cove. She wrote the poem in Red Cliffs, on the banks of the Murray, reflecting on another far-away landscape, the coastline of the Gallipoli Peninsula. Although, at first, each landscape image appears to closely resemble the other, they depict locations on opposite sides of the world.
Eileen Ramsay, an Australian of French-Mauritian descent, was a writer of prose and poetry. At Christmas 1957, she gave a copy of The Troopships of Anzac to her friend and fellow naturalist, Les Chandler. In a handwritten annotation, she notes that she wrote the poem after meeting an officer who had sailed on the S.S. Benalla, the same ship that transported both her brothers to Gallipoli.