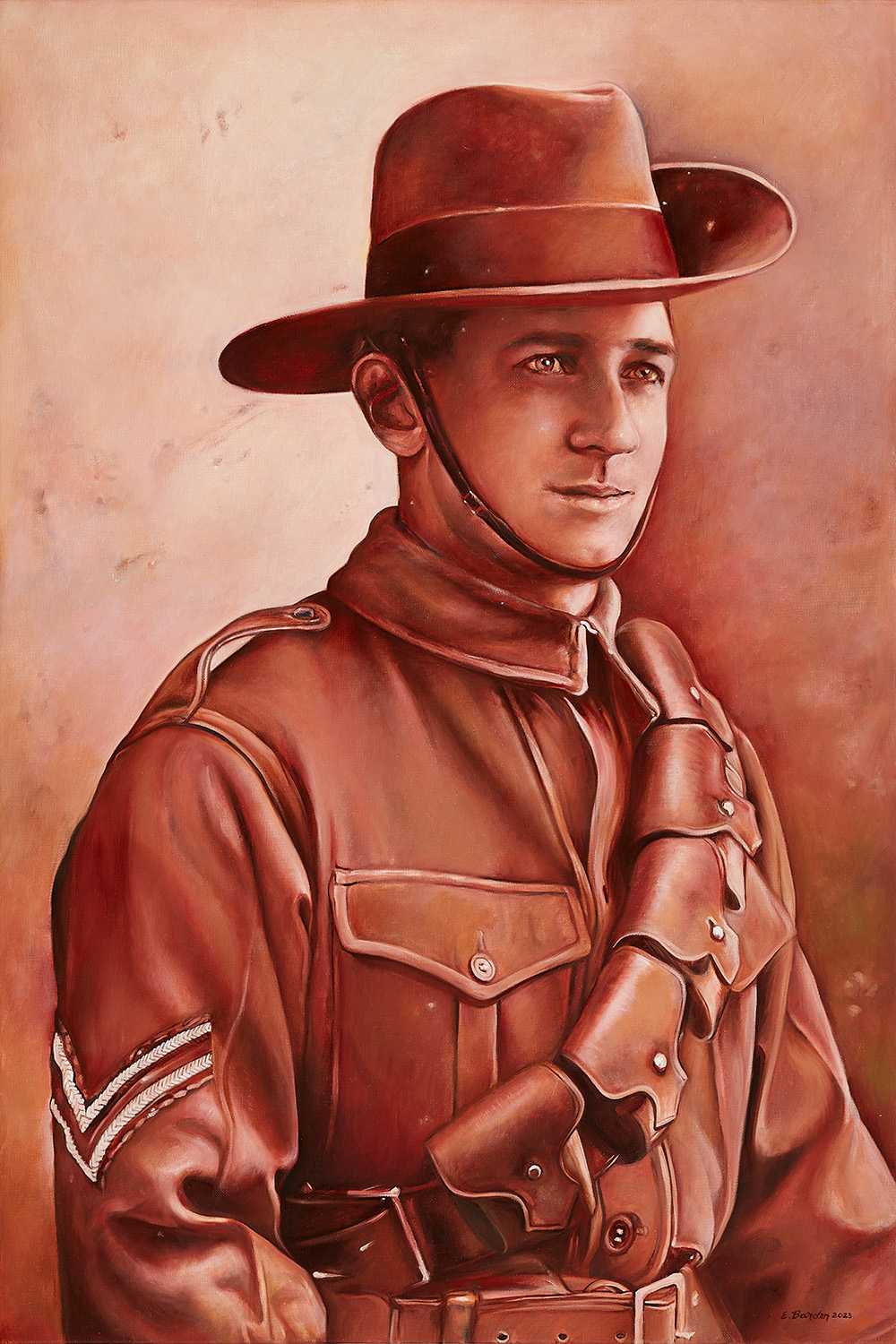 ELIZABETH BARDEN
The Lost Photo
Oil on Linen
60 x 90cm
This young man was a corporal in the 5th ASC, formed in 1914, and attached to the 1st Light Horse Brigade. Departing Brisbane September 24, 1914, they were headed to England, however changed course to Egypt. The Light Horse stayed in Egypt before and after the Gallipoli Campaign.
The Australian Light Horse were initially considered unsuitable for Gallipoli. As reinforcements were called, the Light Horsemen demanded to take part, and were soon deployed – without their horses. We remember the endurance, strength and courage of all who served in the conflict, the mateship is legendary.
Many of those who enlisted left photos for their loved ones, the soldiers were freshly uniformed and yet to face the realities of war. I can only suppose that after the war, the photo became unnecessary or unwelcome, relegated to a box or drawer.
To some, these 'lost photos' have become grainy relics of a time long gone.
I believe it is important to remember that these were young, strong people, who had families and friends; who held hopes and dreams.
I honour this young soldier, who left a wife and children to serve for our country.
Corporal Richard Derby Robertson was my Great Grandfather.