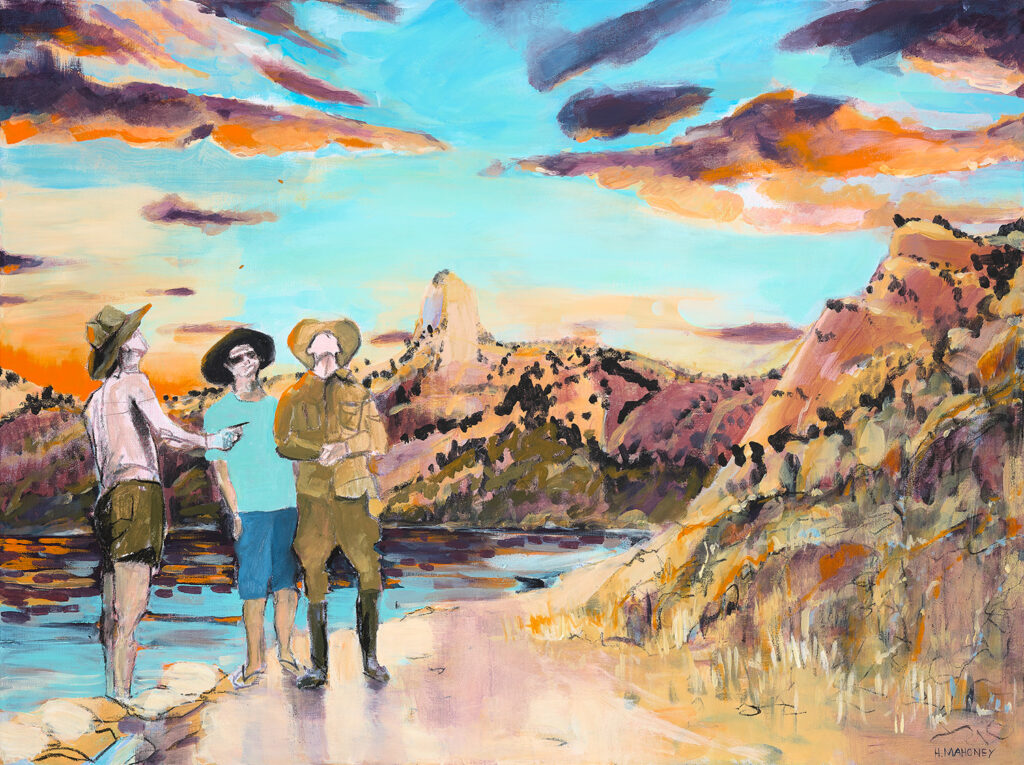 HOLLY MAHONEY 
Then and Now, Anzac Spirit, 2021 
Mixed media: Acrylic paint and charcoal on canvas 
101 x 76cm 
Holly Mahoney is a Sydney-based visual artist known for figurative and landscape works on paper and canvas. Holly holds a BA in Visual Art (Painting & Drawing) from the University of Ballarat. Her work often creates an emotive response to the movement and light captured in her gestural marks that take the viewer on a journey as to how she interprets the world.  
This artwork draws from her own experience, exploring the shores of Anzac Cove, walking in the footsteps of soldiers past – to present-day mateship of the Turkish people at the Lone Pine Memorial, and playing 2-up at local RSLs across the nation. 
Working from personal photographs and historical depictions of soldiers, this work is centred around ethereal figures past and present set against a dramatic landscape illuminated by the sunset, reflective of the ongoing human spirit, hope, and freedom of a new dawn.