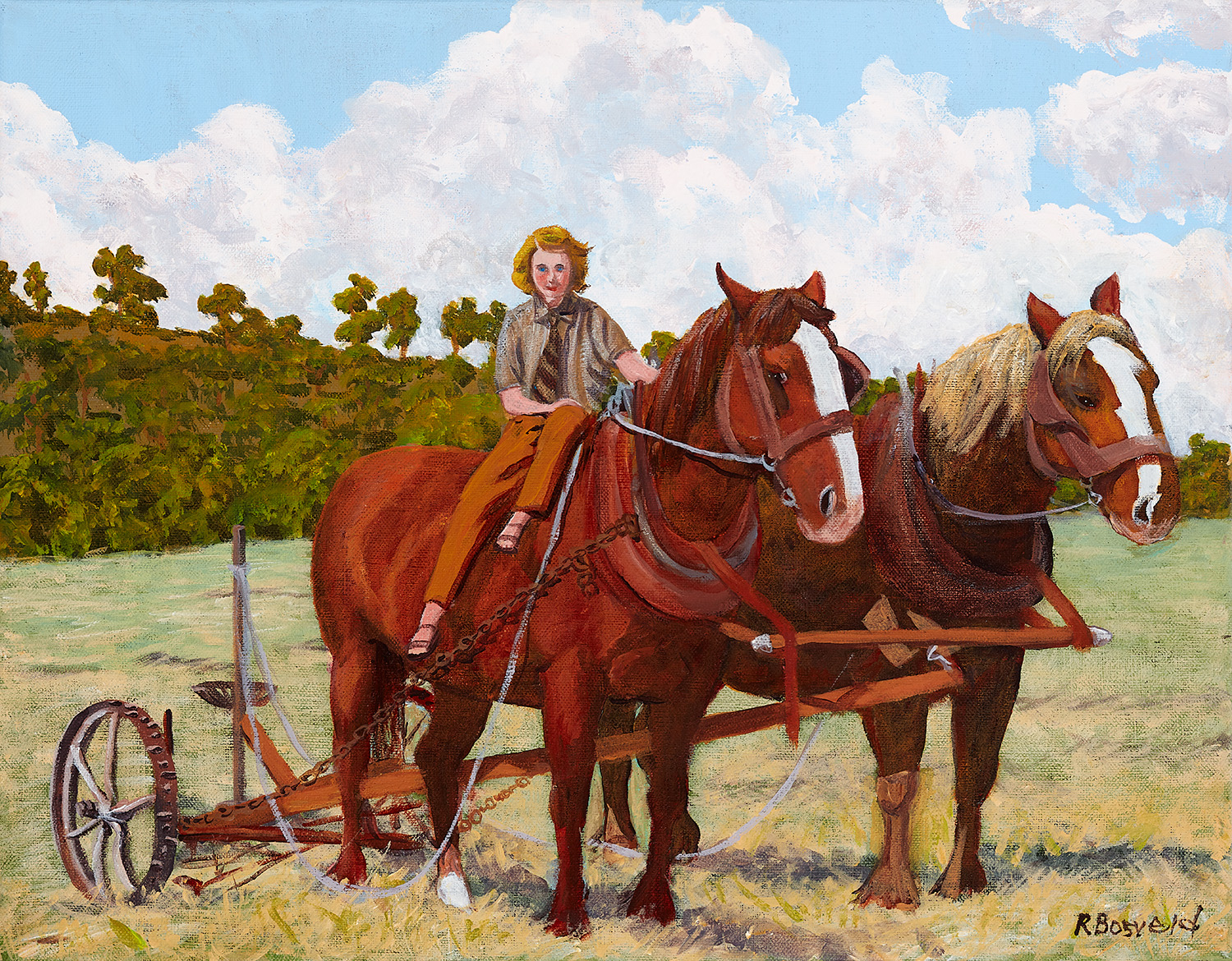 Ruth Bosveld
They also Serve
In WWII, Australia instituted it's version of the British Women's Land Army. "They also serve" is my take on a 1944 advertisement for the AWLA (in the public domain – Museums Victoria). The organisation was established to counteract the shortfall in labour on rural properties, training women to undertake roles previously occupied by men. Many responded, often continuing in these roles after the war's end.
While the bravery of those who served in the armed forces is evident, it must have taken real courage for the young ladies of the AWLA to step into the shoes of the men who had left to fight.
The AWLA was disbanded on 31 December 1945. In 1997, in recognition of their services, many members became eligible for the Civilian Service Medal.
After acquiring the reference picture – of a young lady perched on a pair of draught horses, harnessed to a mower, I gridded up my canvas, having to correct for the lens error inherent in the image. I also had to colourise the picture as the original was in black and white. I continued using acrylic paints and have varnished the piece for its protection.