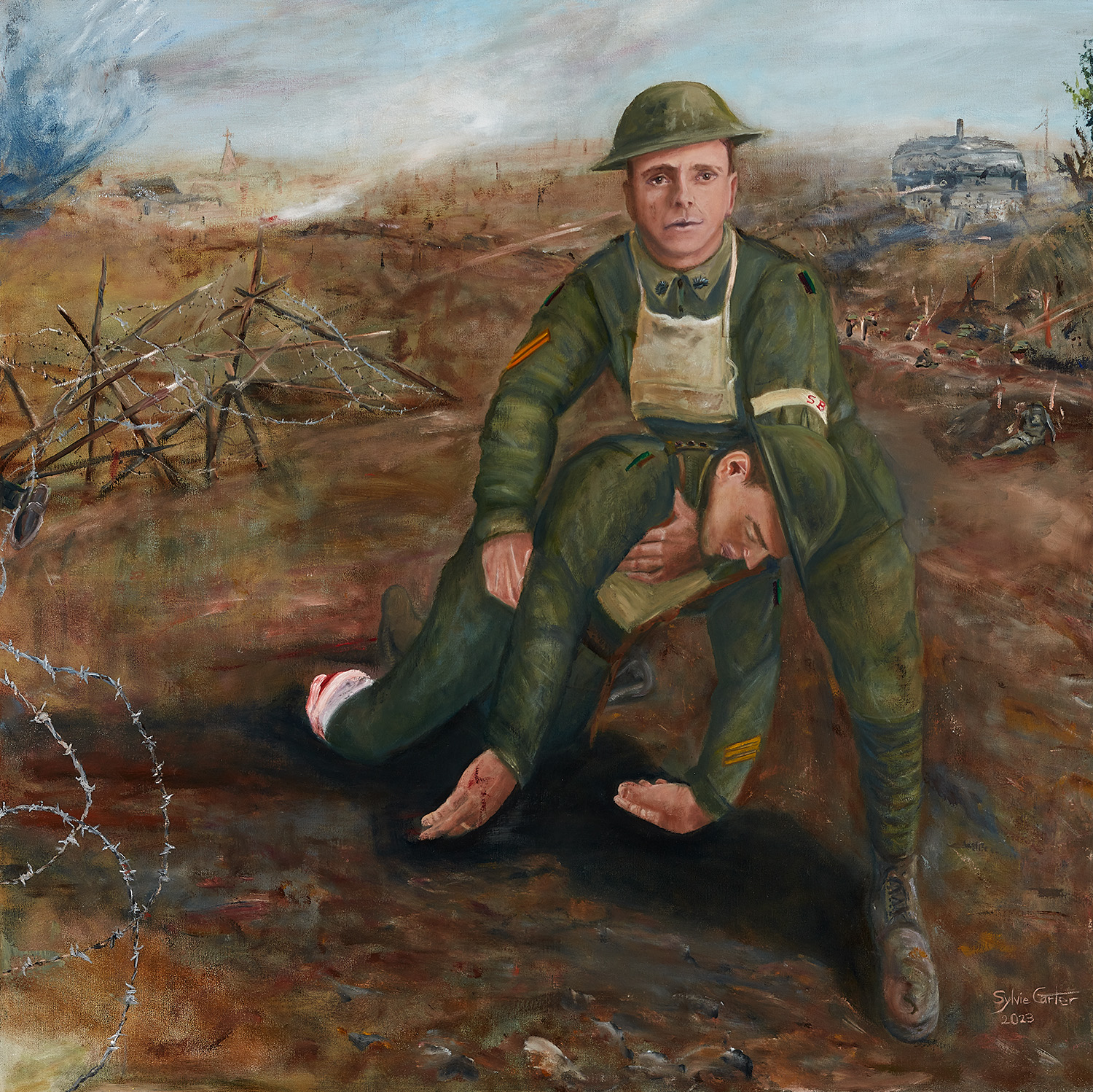 SYLVIE CARTER
Corporal Ernest A Corey during the battle for the Hindenberg Line
Oil on Linen
91 x 91cm
Corporal Ernest Albert COREY, 55th. Australian Infantry Battalion 1st. AIF, member of the 'Men from Snowy River March'.  One of the most decorated men of World War 1 and the only soldier in the British Commonwealth to be awarded the Military Medal four times.
"On the 29th of September 1918, Ernie spied his company commander, Captain Roy A Goldrick, lying in an exposed position, trying to control the flow of blood from the stump that was once his leg.  "I'll get him", Ernie said, running forward. Rushing from shell hole to shell hole he crossed the open ground crawling the last 50m or so to the officer's side. "How's it going skip?" "Not so good Ern!" "Don't worry, we'll get you fixed up," he said as he dressed the officer's shattered leg.
Quote April 20, 2015 | Cooma-Monaro Express
In his portrait I attempted to capture Corporal Corey's strength, skill, sheer determination and bravery as he lifts his wounded company commander to safety. This was only moments before Corey himself, was badly wounded from a burst of machine-gun, followed by shell burst right alongside him.