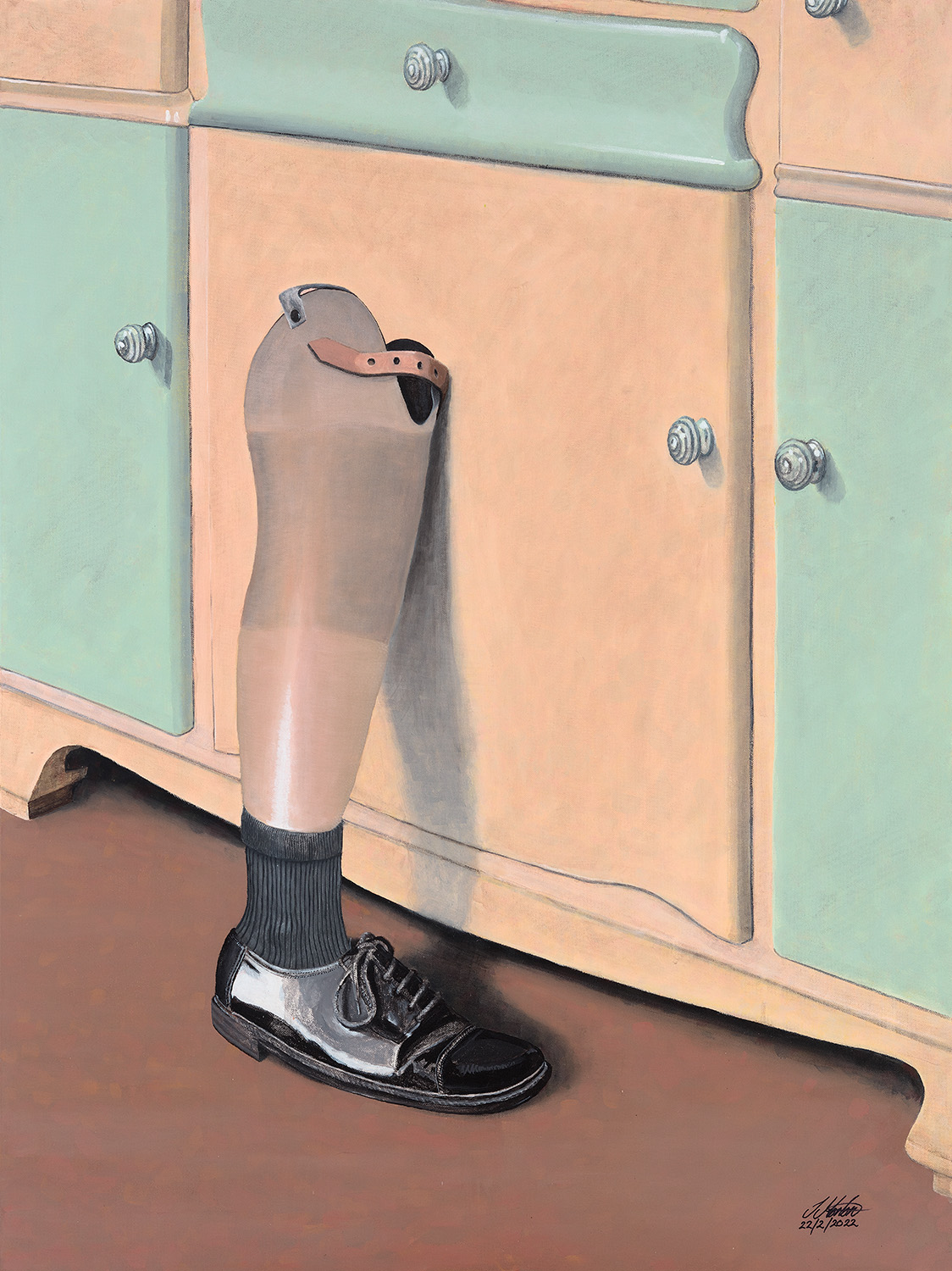 IAN MORTON
Life and limb
Acrylic on canvas
123 x 91cm
My Pop passed away when I was nine years old. Pop fought in the WW1 battle of Bullecourt In France, where he lay wounded for days in the snow. Due to the serious nature of his wounds and frost bite, his leg was amputated.
I have many wonderful memories of this gentle, six-foot-tall man who never spoke about his time spent at war. The most vivid image that lingers in my mind, is that of his wooden legs, (In later years they were made of fibreglass). These prosthetic legs would be found perched in a corner or leaning against an old cupboard.
Having only one leg didn't slow my Pop down one bit, he was always doing something: on the roof repairing tiles or mowing the lawn. After his wife passed away, he didn't wear the wooden leg so often, preferring to scoot around with his crutches.
Miss you pop.