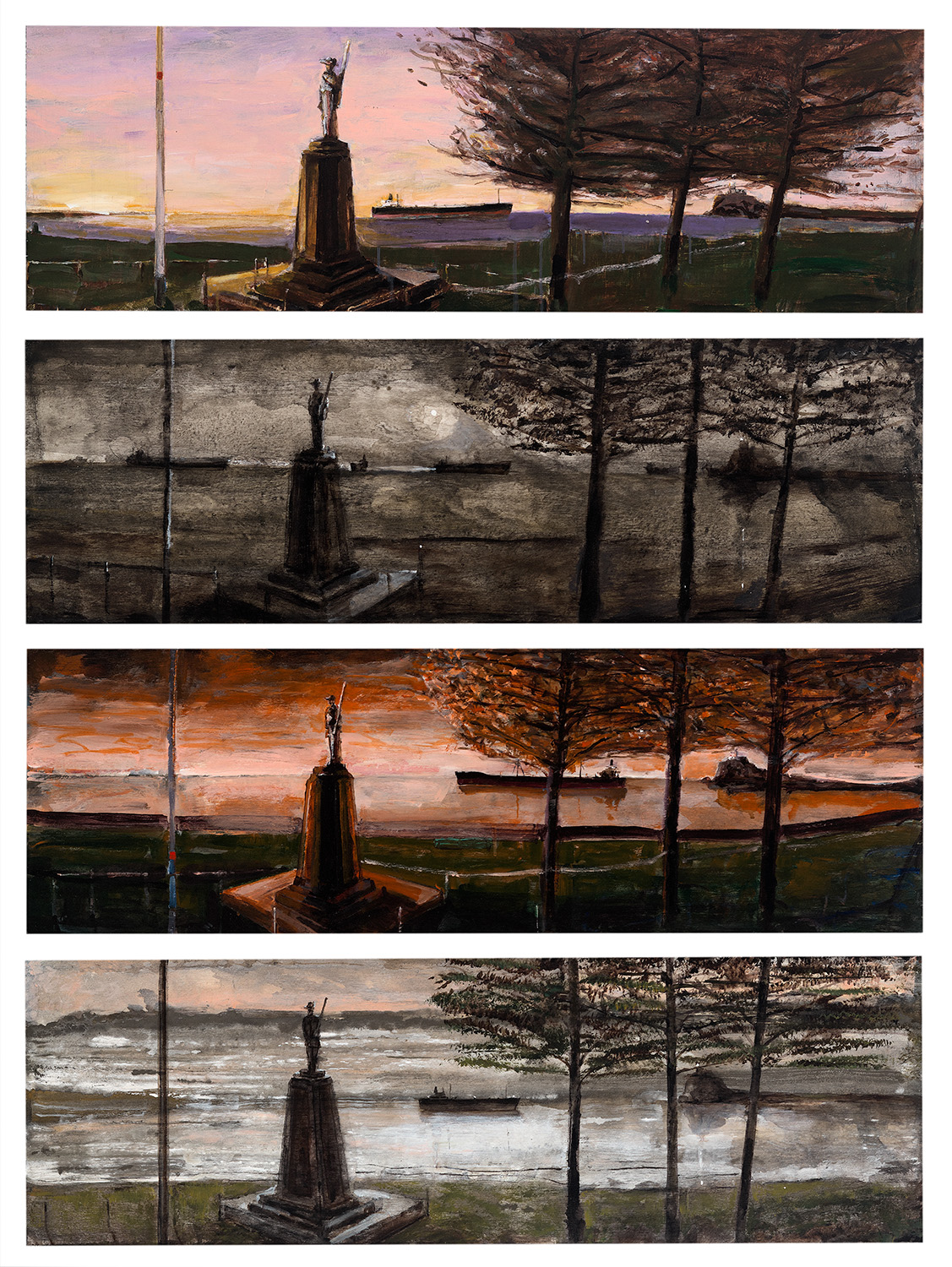 GEOFF HARVEY
Lest we forget (4 seasons)
Acrylic on board
160 x 120cm
The lists of brave men who have paid the ultimate sacrifice are in scripted on the bollards of all War Memorials throughout Australia.
With soldiers above standing somber, silent & respectfully as they reflect on the passages of time and the years of life they were denied.
Deeply etched on their faces are the ravages of this time.
These stone warriors are fading & their memories are becoming distant in the shadows of grief forgotten.
The seasons come & the seasons go, as the years pass but these statues continue to hold their posts steadfast & reliable as silent centennials of remembrance in an ever-changing landscape.
Lest We Forget