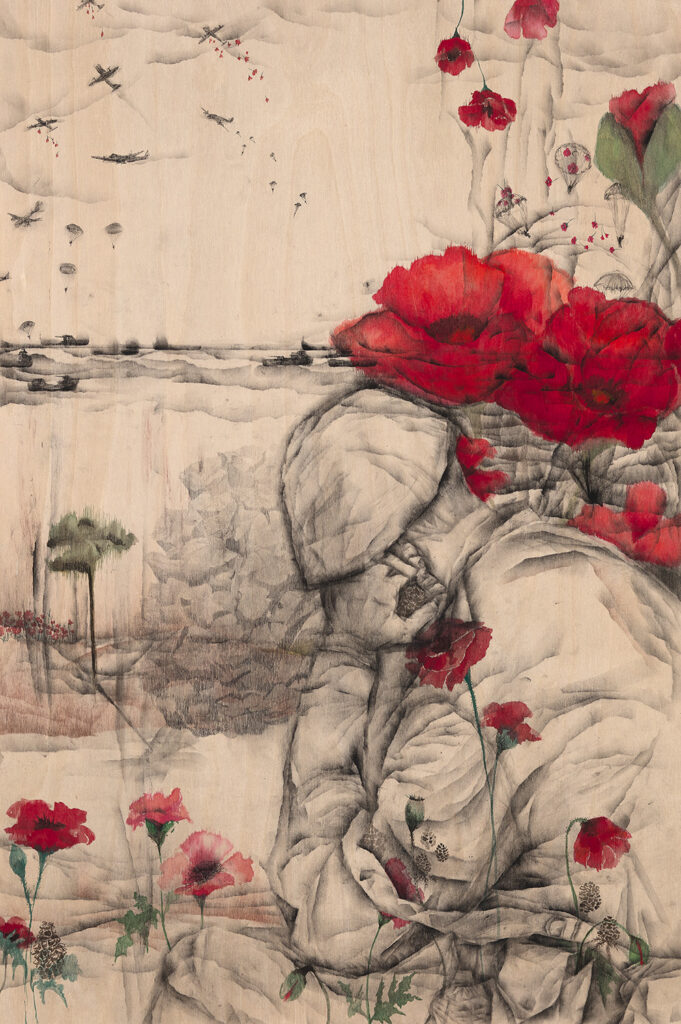 JULIANNE ROSS ALLCORN 
"Poppies and Pinecones………always remembered'' 
Charcoal, pencil, watercolour and chalk pastel on board 
62 x 92cm 
I was born in Rabaul, PNG and grew up surrounded by war relics and stories of WW1 and WW2 and the battles fought in the Pacific. 
My piece is inspired by the photograph of Private First Class Frank Pomroy.  Who fought in the Pacific in 1942 at Guadalcanal/Tenaru Creek and at Cape Gloucester, New Britian. 
The background shows the Air-Force, the Paratroopers and the Navy tying the Forces together in remembrance with fields of wild and falling poppies and the Lone Pine Tree and pinecone representing Gallipoli. 
Private First Class Frank Pomroy