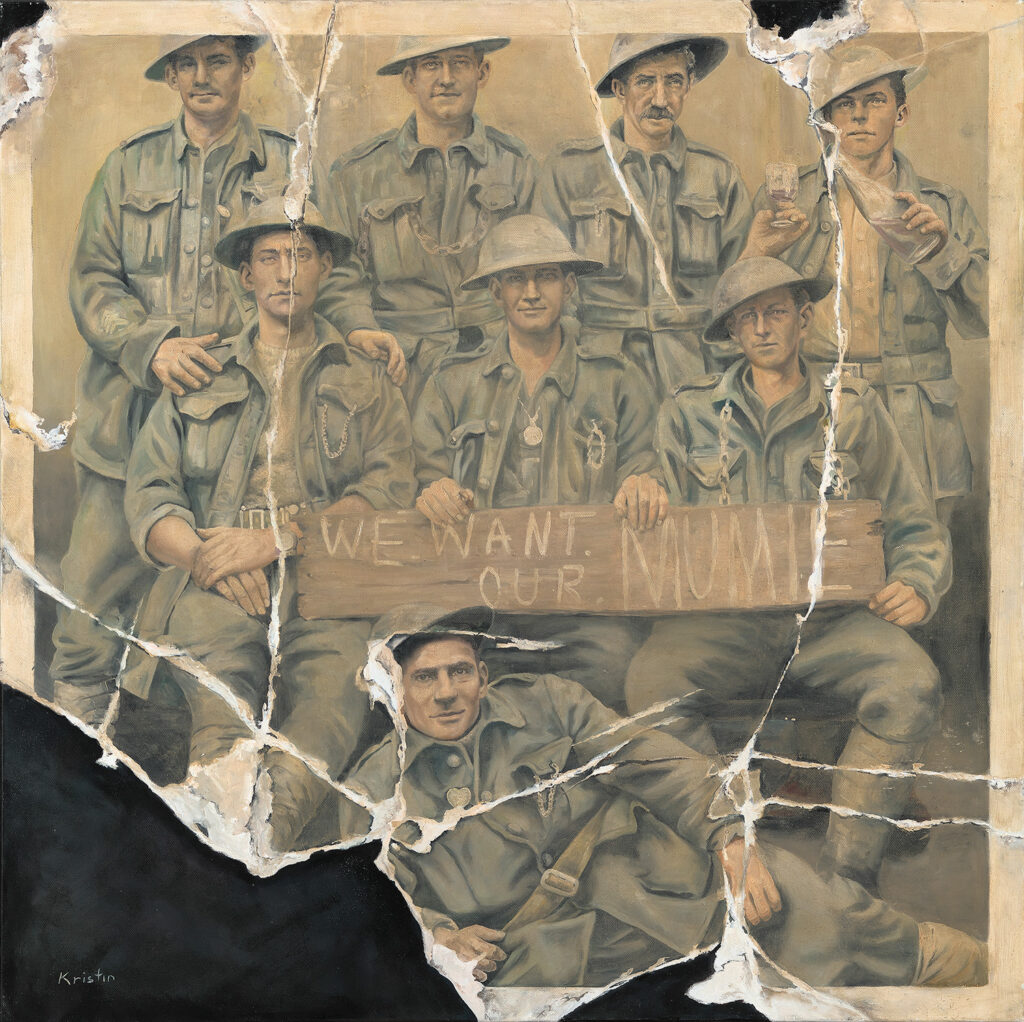 KRISTIN HARDIMAN 
Age Shall Not Weary Them. 
Oil on canvas 
77 x 77cm 
I have appropriated the image known as 'We want our Mumie' because it is a good representation of the transient nature of life, especially during war times.  
These soldiers were amongst many who died. Some were unable to be identified and have been buried in unnamed graves. 
This photograph, amongst others, was only discovered recently. These give another insight into the lives of our young soldiers and how much they sacrificed. 
These photographs aren't the typical wartime images, but show the soldiers in an informal way, having a bit of fun. It shows mateship and an attempt to enjoy life during hard times. 
I have added a hint of colour to indicate that these men existed and were once real and alive. But I have faded them out to show through time the physical reality fades and without intervention will crumble to dust, but our memories need to remain clear and strong.