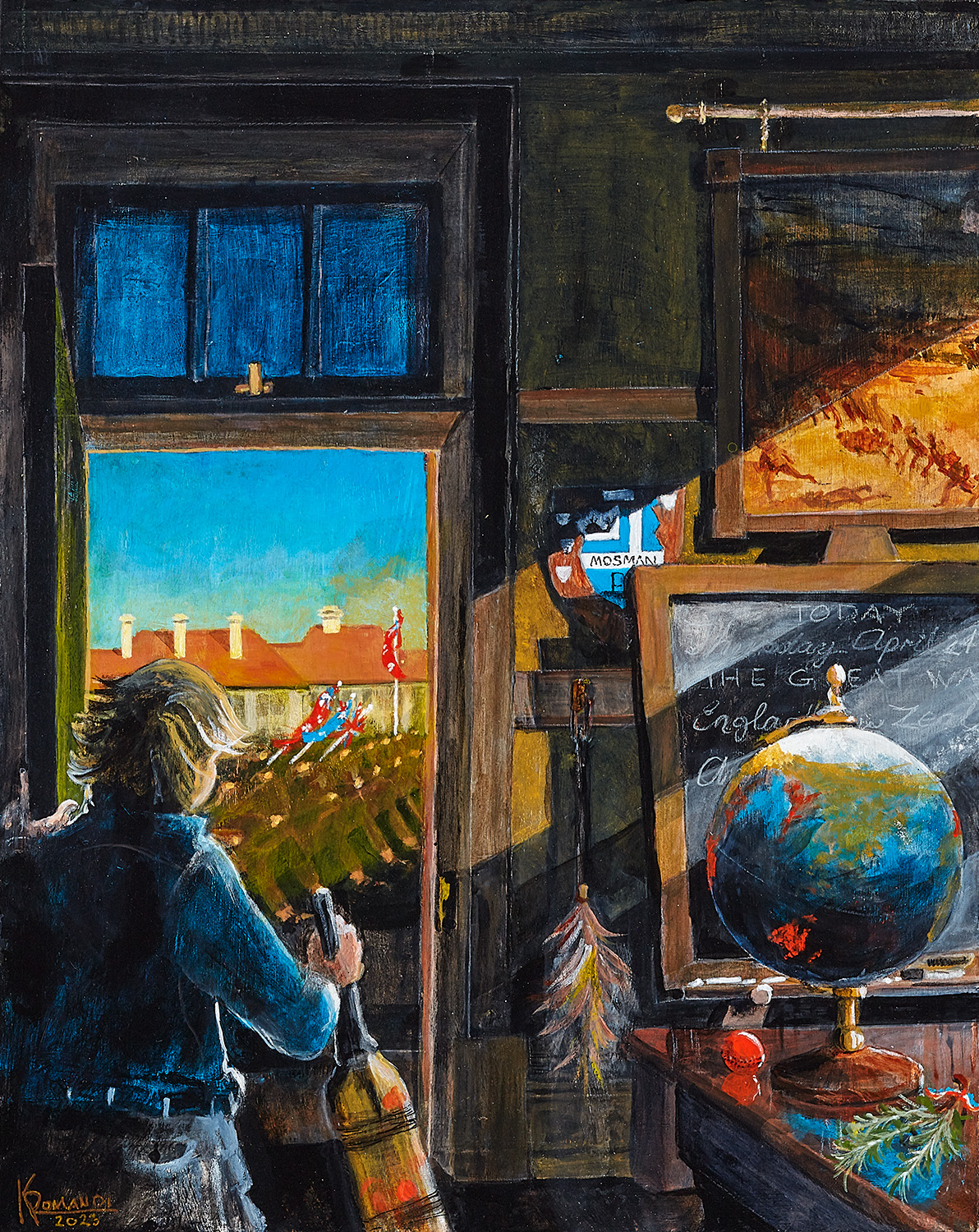 KARL ROMANDI
Intergenerational Obligation
a.k.a. Vietnam Veteran
Acrylic on Board
38 x 30cm
A framed print of Charles Edward Dixon's "The Landing at Anzac" was widely distributed throughout Australia and hangs pride of place here, in my 1952 class room at Mosman Central School.
Australia's global position is often far away from world trouble spotlights but is ready to respond.
The 9-year-old batsman waiting in the doorway for team practice ponders the teenage cadet parade in the sunshine of youth.
The spirit of obligation transcended.