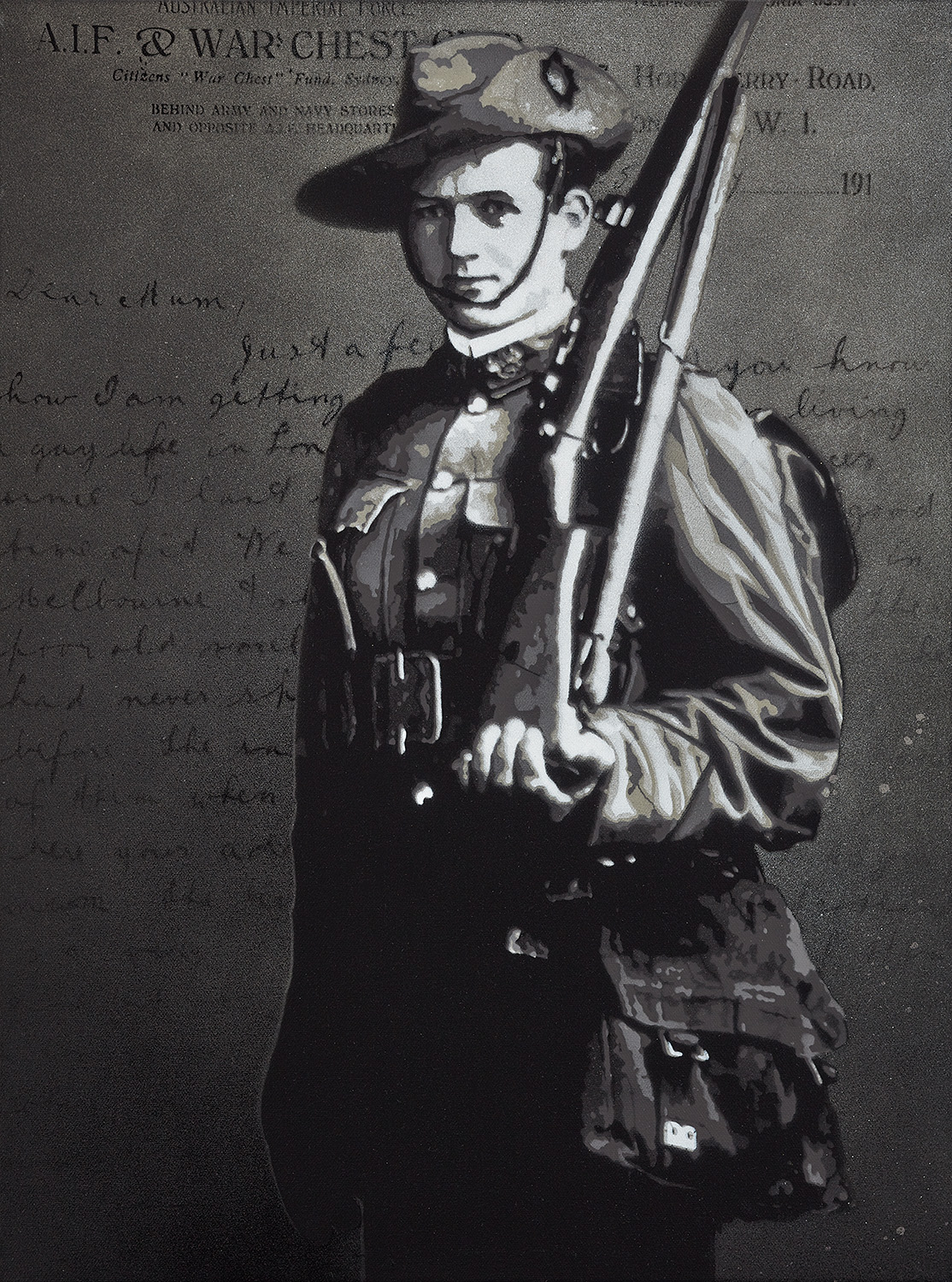 LUKE CORNISH
Gunner McKenzie
Aerosol/Acrylic on Canvas
60 x 45cm
Of all my Great grandparents on my mother's side, they either served or had a sibling who died in the First World War, this is a fact that I've always known, but hadn't fully appreciated until I matured enough to understand the gravitas of it.
The artwork I've submitted is a portrait of my Great Grandfather Gunner Alex McKenzie, who served in the Australian Infantry Force at Gallipoli, and the Western Front, in the First World War. The painting depicts a young Alex, prepared for the greatest adventure ever offered to a young man from rural Victoria. The background of the painting shows an excerpt from one of the many letters Alex sent to his mother while at war, I hope that this symbolises the connection to family and display of patriotism, from such a young man.
This work, for me, is an opportunity to pay my respect to the courage shown by someone that I'll unfortunately never have the chance to meet, but will ultimately always, be proud of.
The painting has been created using spray paint and stencils.