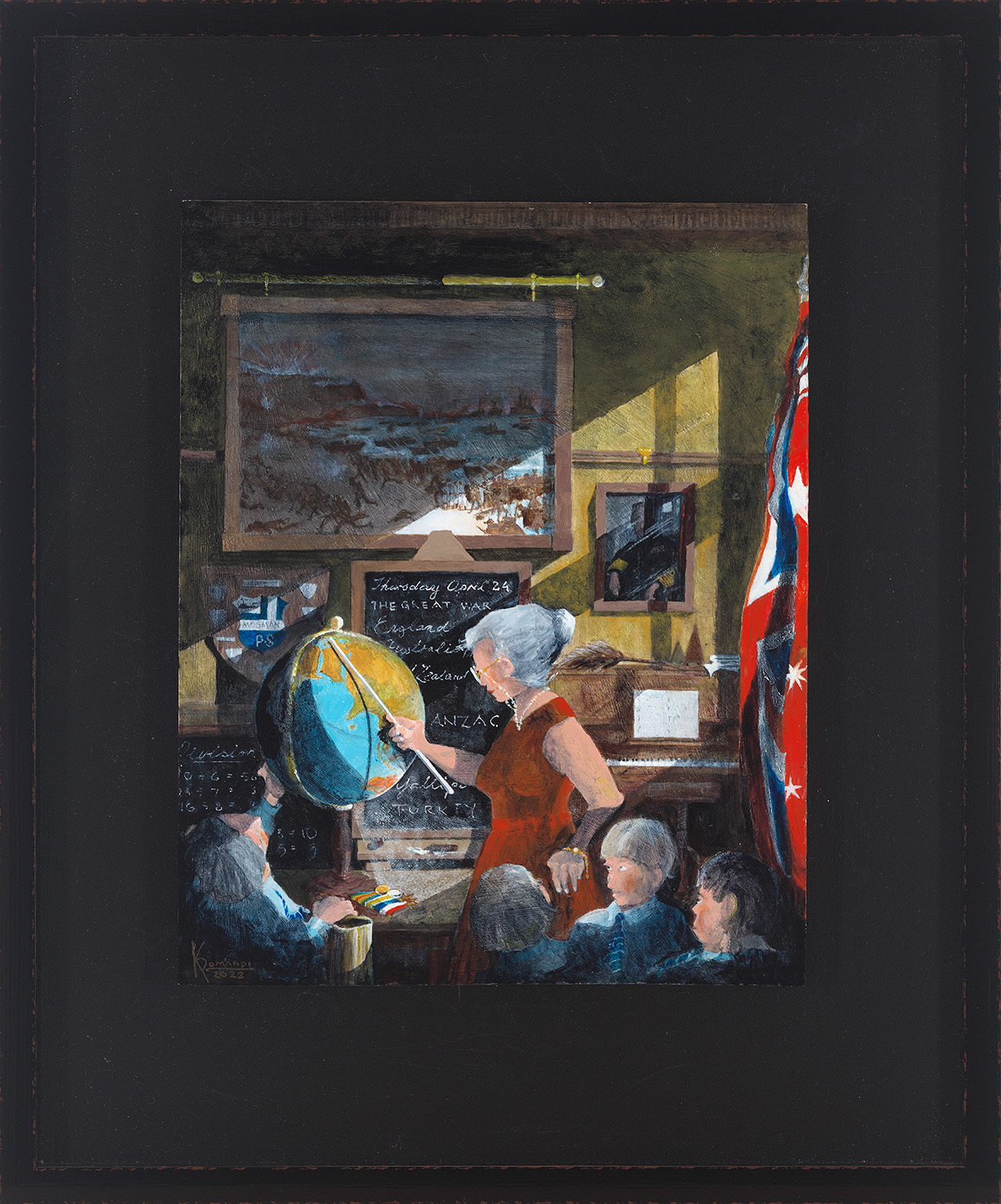 KARL ROMANDI  
Show and tell 1952
Acrylic on board
30 x 38cm
The story is passed on.
Anzac Day eve seventy years ago Miss Baxter's 4B class was told the Anzac story of bravery and sacrifice and how Australian and New Zealand brothers went to help England's war a long way away.
Understanding the world and freedom by a nine year old is unclear but battles and war seem so exiting.
The ever-present wall painting of the Gallipoli landing, the globe and Alan's grandfather's medals, souvenir artillery shell casing, together with the background sounds of the cadet parade nearby at the Intermediate Boys' High School, an atmosphere of immense awareness joined into the story telling.
For me, homespun memories and stories of war torn and troubled Europe a second time especially of family loss and displacement sadly suggested the inevitability of war conflict will continue yet with another generation.
So it is that despite huge war time human loss and destruction of property there remains   need to be ever vigilant and to  be prepared to defend  freedom in the brave spirit of Gallipoli.
Miss Baxter's lesson is passed on.