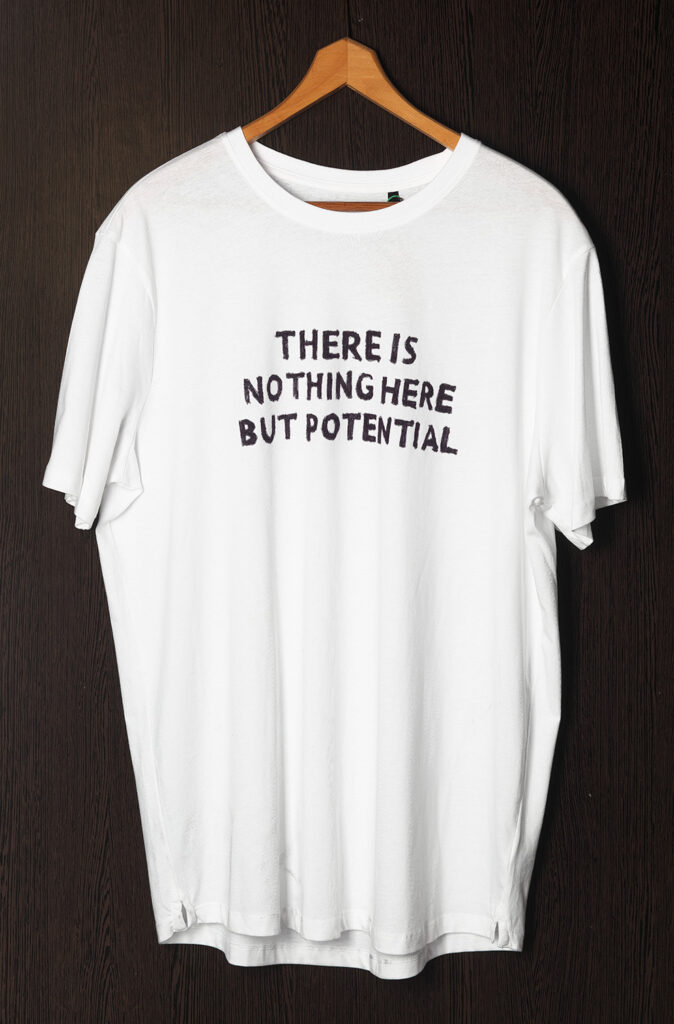 MATT JONES 
There is nothing here but potential 
Ink on cotton 
60 x 80cm 
When I joined the Army, I was issued two unmarked white t-shirts to be worn at PT. 
Together with all my mates, we passed around a stencil and marker pens to write our names on the front of the shirts. Mine read "JONES M.D." 
They were, much like myself at that time, a blank canvas. And like myself, they would become marked by training, experience and a culture sharply echoing the courage, comradeship and candour that emerged from the Gallipoli campaign. 
Upon leaving the Army, I was surprised at how denuding I found the experience. Much of my identity was that of a soldier. 
This Gallipoli Prize exhibition called for a canvas to be painted. I realised that I am that blank canvas, in fact so too is everyone after they hang up the khaki. 
I found a new blank white t-shirt as a reminder to myself that it is never too late to turn that blank canvas into a masterpiece after you march out that final time. 
Soldier on.