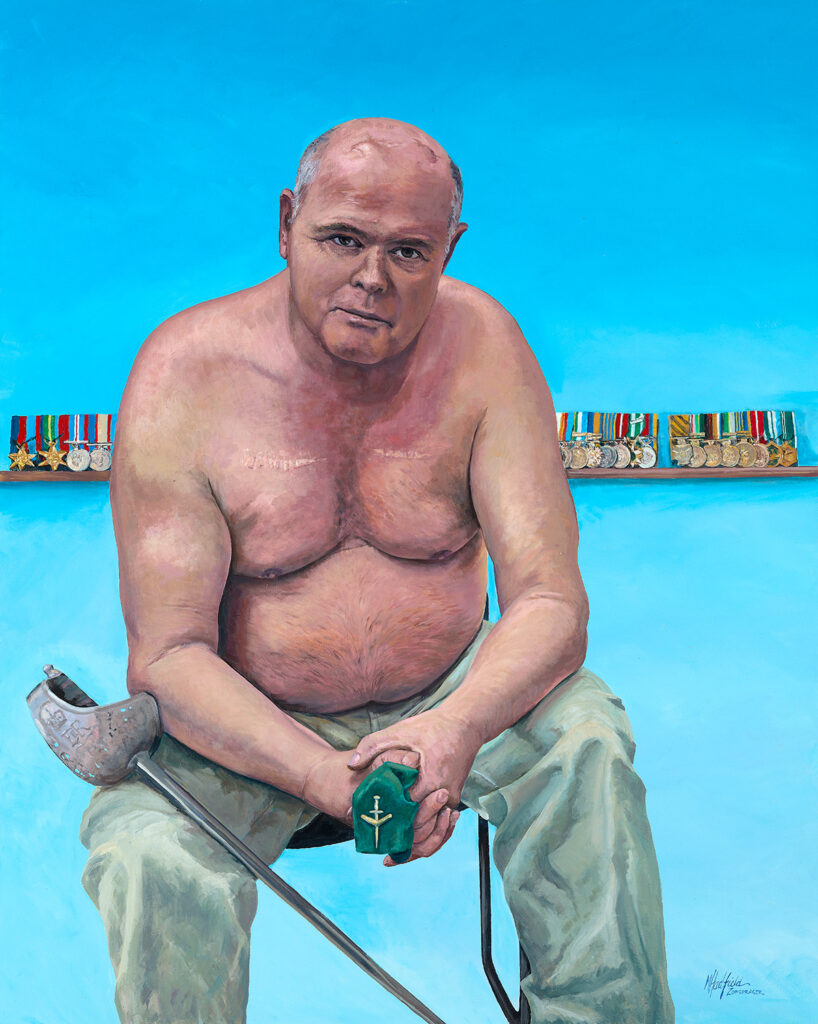 MARGARET HADFIELD 
Duty done 
Acrylic on canvas 
100 x 125cm 
Anthony John joined the Australian Army Reserve at 18 and three years later the Australian Army as an Officer Cadet through Portsea. He finished top of his year and was posted to IRAR, Townsville. He became an officer in the SAS.  
Anthony came from generations of Australian Army men. His grandfather, Harold John, served in WWI. His father, Marcus John, was awarded an Afghanistan Military Cross during the Vietnam War. Operations with the SAS, which included service in Afghanistan, took a huge toll on body and soul. Injuries and exposure to toxins have weakened the man who only ever wished to serve his country. Medically discharged, Anthony John is a shell of the man he used to be. At 58 he is suffering from Parkinson's Disease and carries physical and emotional wounds. 
Australians should pause to reflect on the service and sacrifice of soldiers like Anthony John and their duty done.