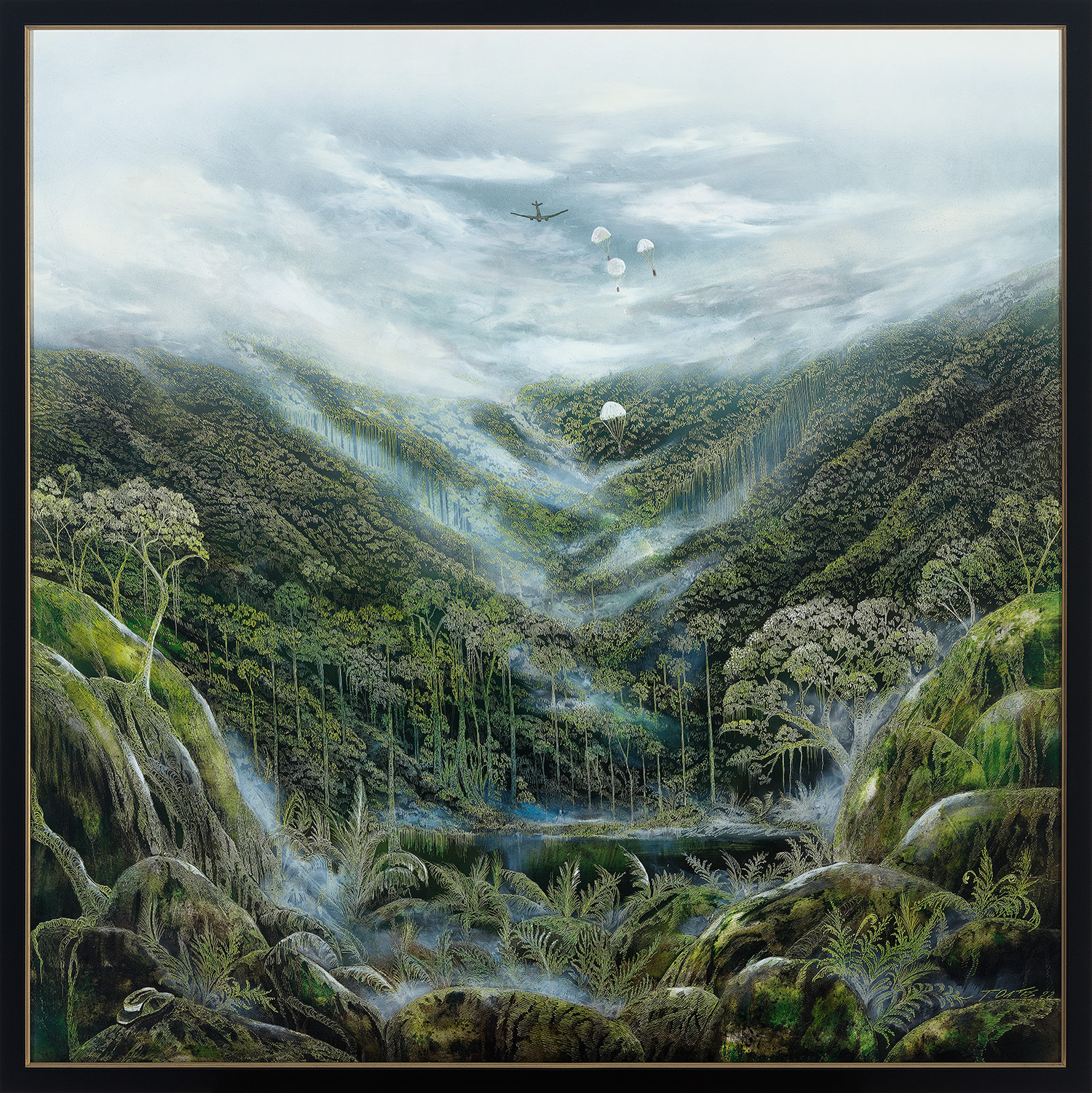 PENELOPE OATES
A Way Through
Soldering iron and acrylic on board
92 x 92cm
The beauty of the Burma jungle seen from afar or even from above belied its treacherous nature for those that were unfamiliar with its terrain as Brigadier Orde Wingate and his men the 'Chindits' were.
I tried to imagine how Wingate's men must have felt when they were finally able to look up at the small patches of sky and see the white parachutes with supplies attached coming down through the canopy of the jungle. A sight to behold that would ultimately save them from a most formidable non-human enemy-the diseases that the jungle offered up such as malaria, dysentery, septic jungle and starvation.
The Chindit narrative can be viewed as a universal reminder of the strength of the human spirit in overcoming hardships and being able to find 'a way through'.