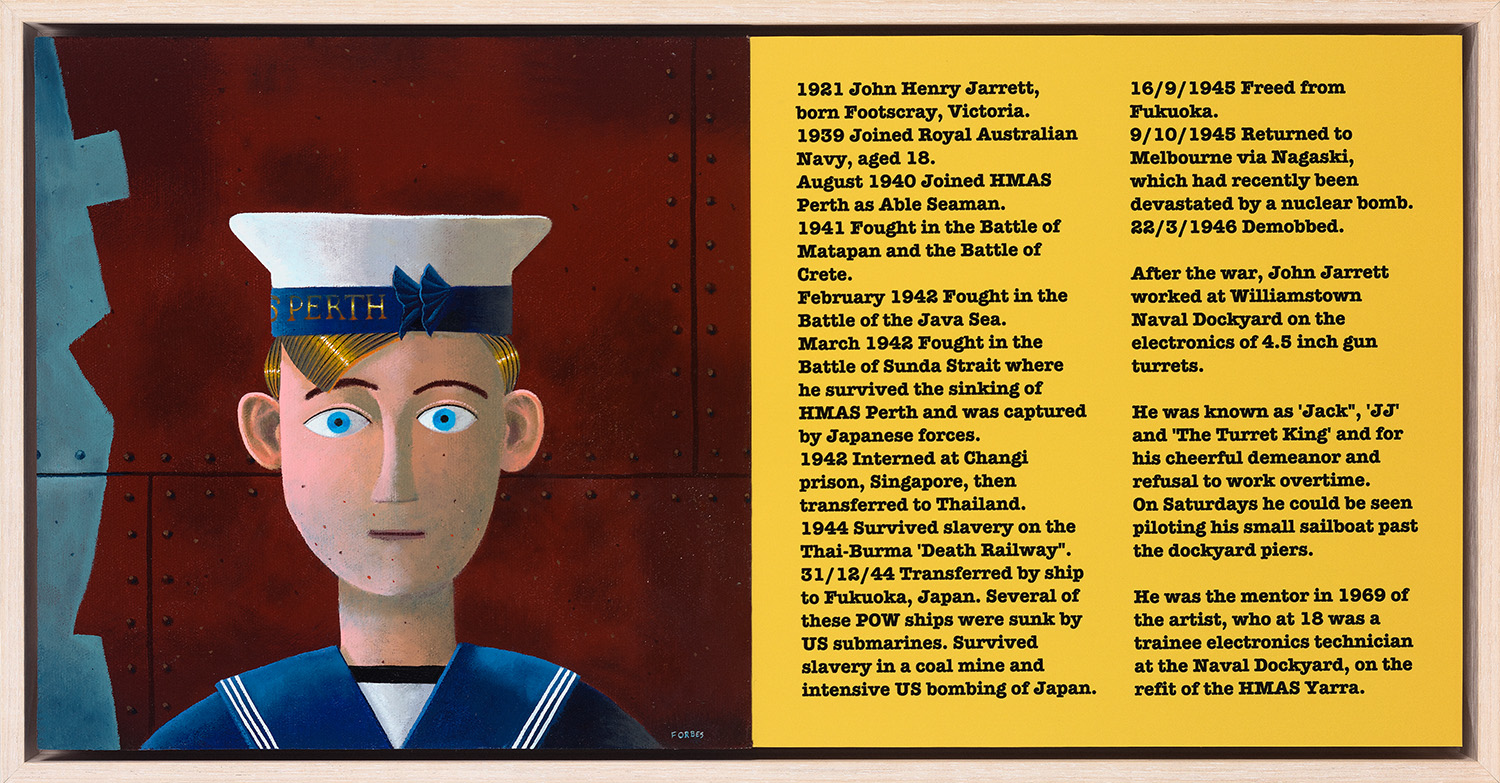 RODNEY FORBES
Able Seaman John Henry Jarrett, RAN, 2022
Oil on canvas, text panel
30 x 60 cm
John Henry ('Jack') Jarrett joined up at the outbreak of World War 2, aged 18. His ship, HMAS Perth fought with honours in the Mediterranean and the Far East before going down fighting, beside USS Houston, against a huge Japanese invasion fleet off Java.
Interned at Changi prison, Singapore, then brutally enslaved for years on the Thai-Burma 'Death Railway', he was transferred by ship, running the gauntlet of US submarine attacks, to Fukuoka, Japan. There he survived further slavery in a coal mine and intensive US bombing. At length freed,  he was trans shipped through the radio-active ruins of Nagasaki to Melbourne, where he recuperated and was demobbed, aged 25.
The loyalty, respect, love of country, courage, comradeship and sacrifice of the Thai-Burma Railway prisoners of war is legendary. Jack exemplified them as the unassuming and courteous man I remember for his sense of humour and generosity. He overcame massive trauma to live a useful and full life and to me, he was a model for the best a man could be.