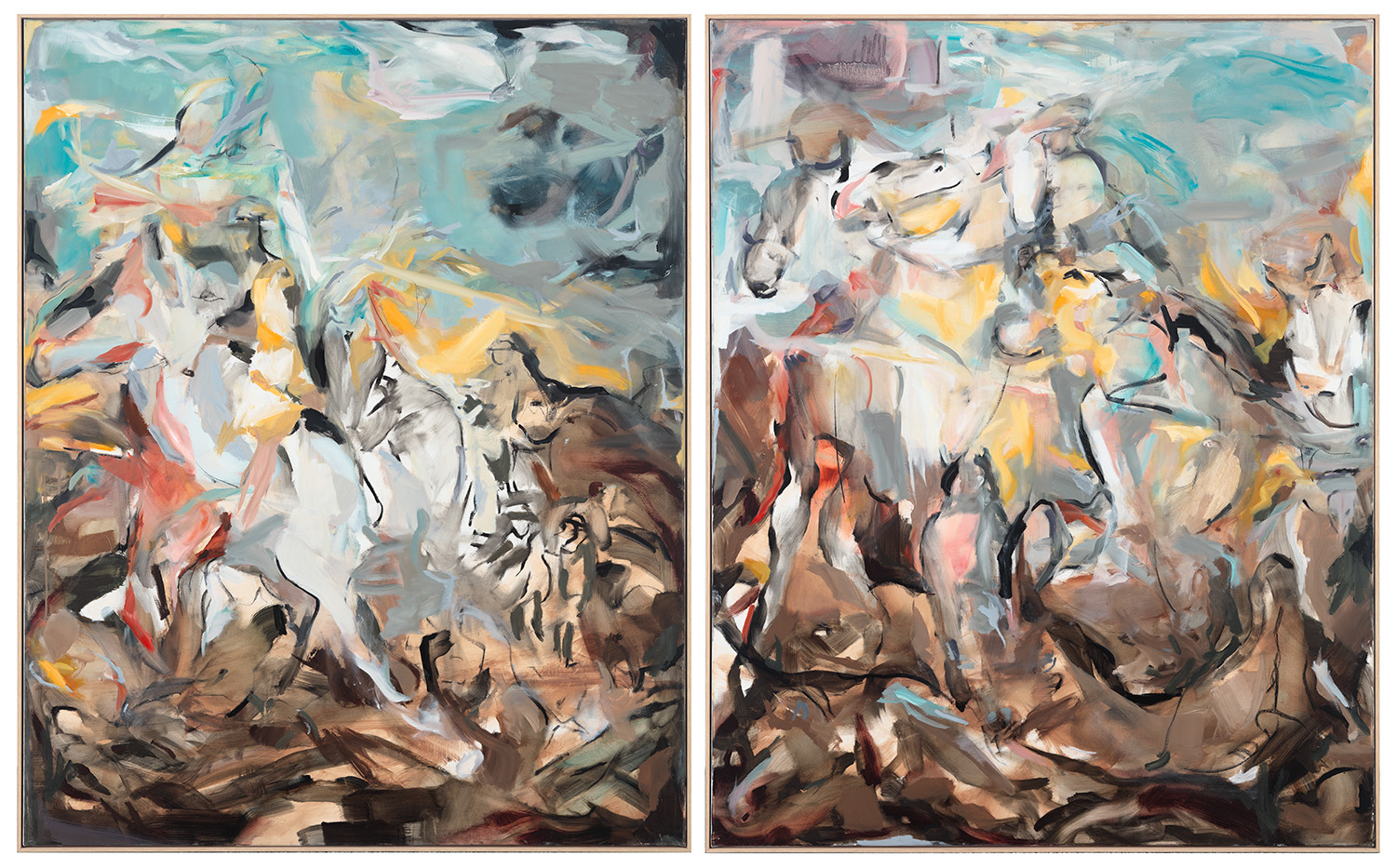 TRENNA AUSTIN
Thundered through and I saw them coming, but not as a trot
Oil on canvas
304 x 120cm
My painting practice swings precariously from improvisation to more conscious control, from figuration to abstraction, avoiding closure, revelling in ambiguity and surprise. I like to show subtlety and clarity in the midst of apparent chaos.
My canvas becomes a "battlefield" full of swirly brushstrokes, blotches and dabs that flicker and flow. I paint on multiple canvases simultaneously and prefer larger-scale. My process ignites from pictorial beginnings through to abstracted endings, expressing "movement" when using oil paint.
As a keen equestrian eventer in dressage, showjumping and cross-country I have been inspired by Australian history, Australian stories and horses in art and in particular the 1933 official war paintings of the Australian Light Horse Brigade during WW1.
I aim to reveal a sense of visual urgency and vitality that involves an aesthetic fascination allowing the viewer to sense the negotiation, engagement and tension without the cacophony and violence that characterised Abstract Expressionism and War.