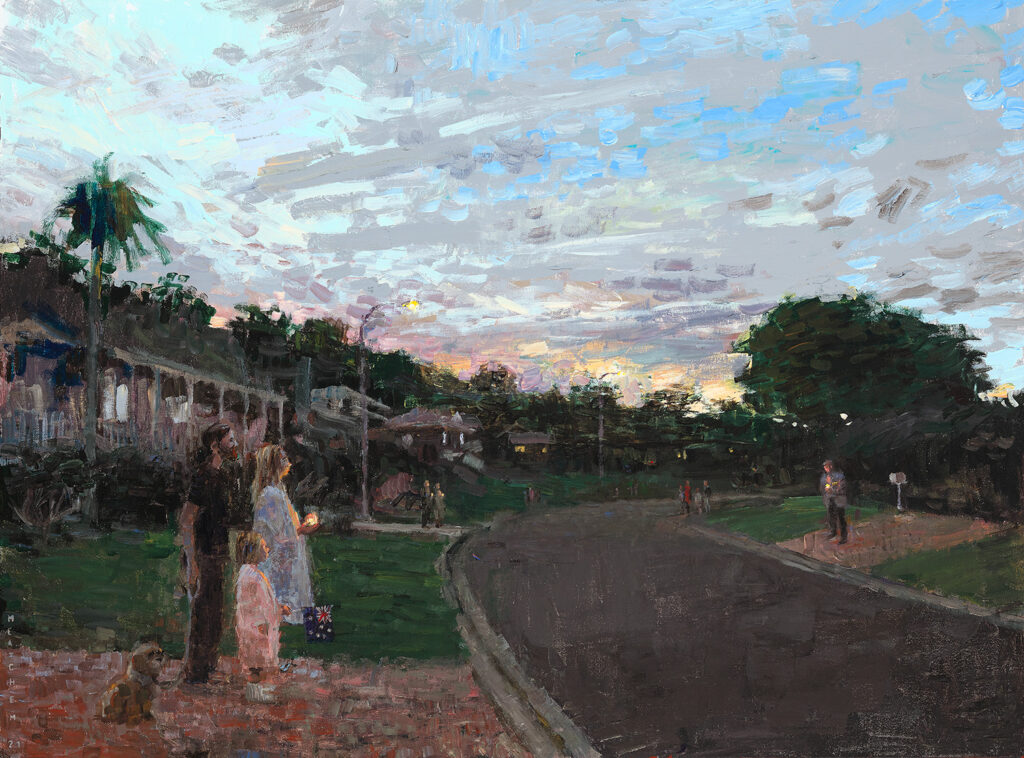 PHILIP MEATCHEM 
A Different Dawn 
Acrylic on canvas 
102 x 76cm 
Anzac Day 2020, an impression of my experience. 
It was a dawn service with a difference that year. 
In the silent, still darkness I walked out.  
Down the street I could vaguely see small gatherings. 
Some brought candles.  
The child awkwardly waves a plastic national flag.  
An old man holds a candle to his chest illuminating a row of medals pinned to his coat. 
I could hear the Last Post in the distance, adding to the significance of this eerie, poignant moment. 
A good turnout I thought. 
Lest we forget.