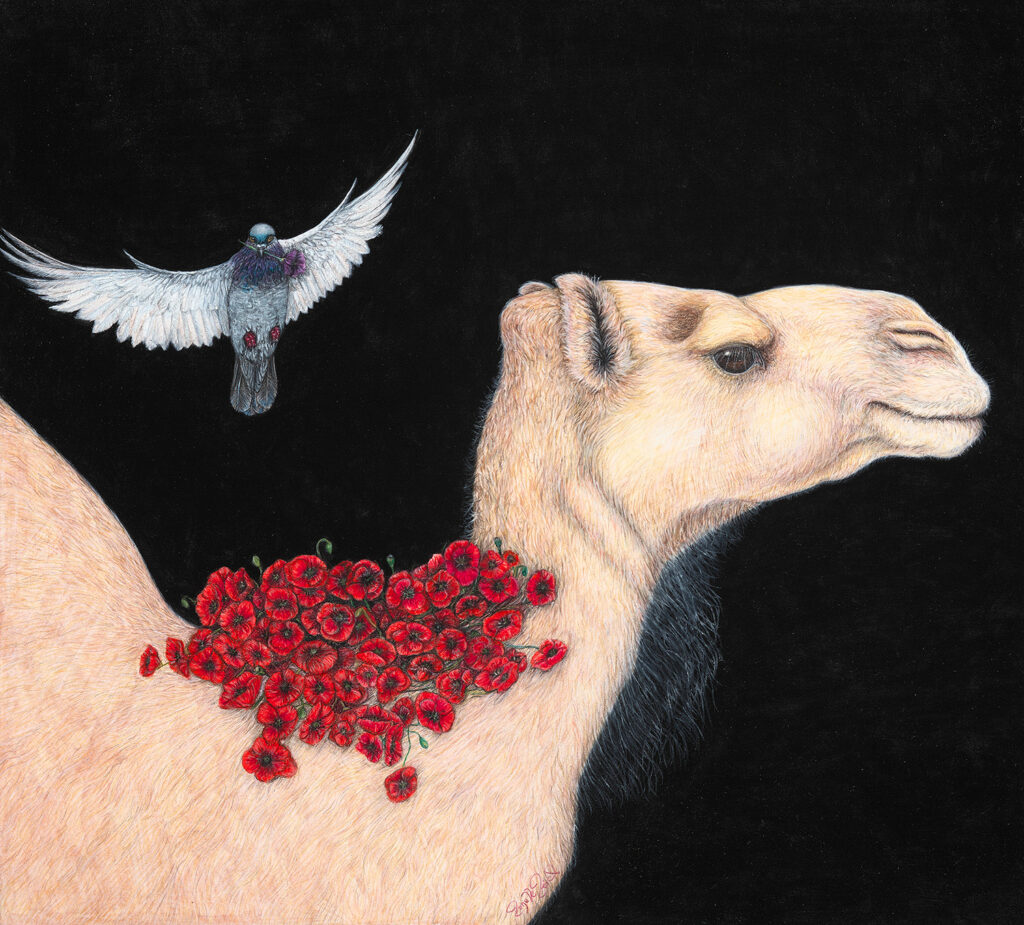 RONELLE REID 
"Remembrance" 
Watercolour pencil on mounted paper 
45 x 50cm 
A few years ago I was moved by the story of a pigeon making a nest from poppies stolen from the Unknown Soldiers monument at the Australian War Memorial. This simple natural behaviour to make do with what was available made me think of the animals that served in wars and how they helped in so many ways. 
The idea of animals in war has been around since conflict started. Animals have stood side by side with humans to do their jobs. From transport and communication to rat hunting, gas detection and moral boosting mascots. These animals saved human lives and, in the end only a few of them came home. Their courage and comradeship shouldn't be forgotten. 
Heroes come in many shapes and sizes.